ANSKAB Outreach at Rugarama Hospital: Inspiring Nursing Students and Providing Support
Gracious Akandwanaho
Kabale University – Today, on Saturday, May 20th, 2023, the Association of Nursing Students Kabale University (ANSKAB) organized a remarkable outreach program at Rugarama Hospital. The event aimed to provide health education, individual counseling, and career guidance to both patients and nursing students at Rugarama Nursing School. Led by Mr. Byaruhanga Samuel, the Chairperson of ANSKAB, the outreach team left a lasting impact on all those in attendance.
At the start of the event, Mr. Samuel Byaruhanga enlightened the ANSKAB team about the activities planned for the day. The outreach program included health education sessions for patients, individual counseling for both patients and attendants, and a special focus on pediatric patients, who were given thoughtful gifts. Additionally, ANSKAB provided career guidance to the nursing students, as well as nurses and midwives from Rugarama Nursing School.
Madam Kyomugisha Catherine, a nurse at Kabale School of Nursing, began the career guidance session by emphasizing the importance of career choices. She shared her own inspiring journey, starting at a certificate level and passionately pursuing her dream of nursing. She encouraged the nursing students to think about their interests and long-term goals, urging them to write down their aspirations and the steps they would take to achieve them. Madam Catherine also stressed the significance of building strong relationships, forgiveness, and the pursuit of inner satisfaction rather than solely monetary gain.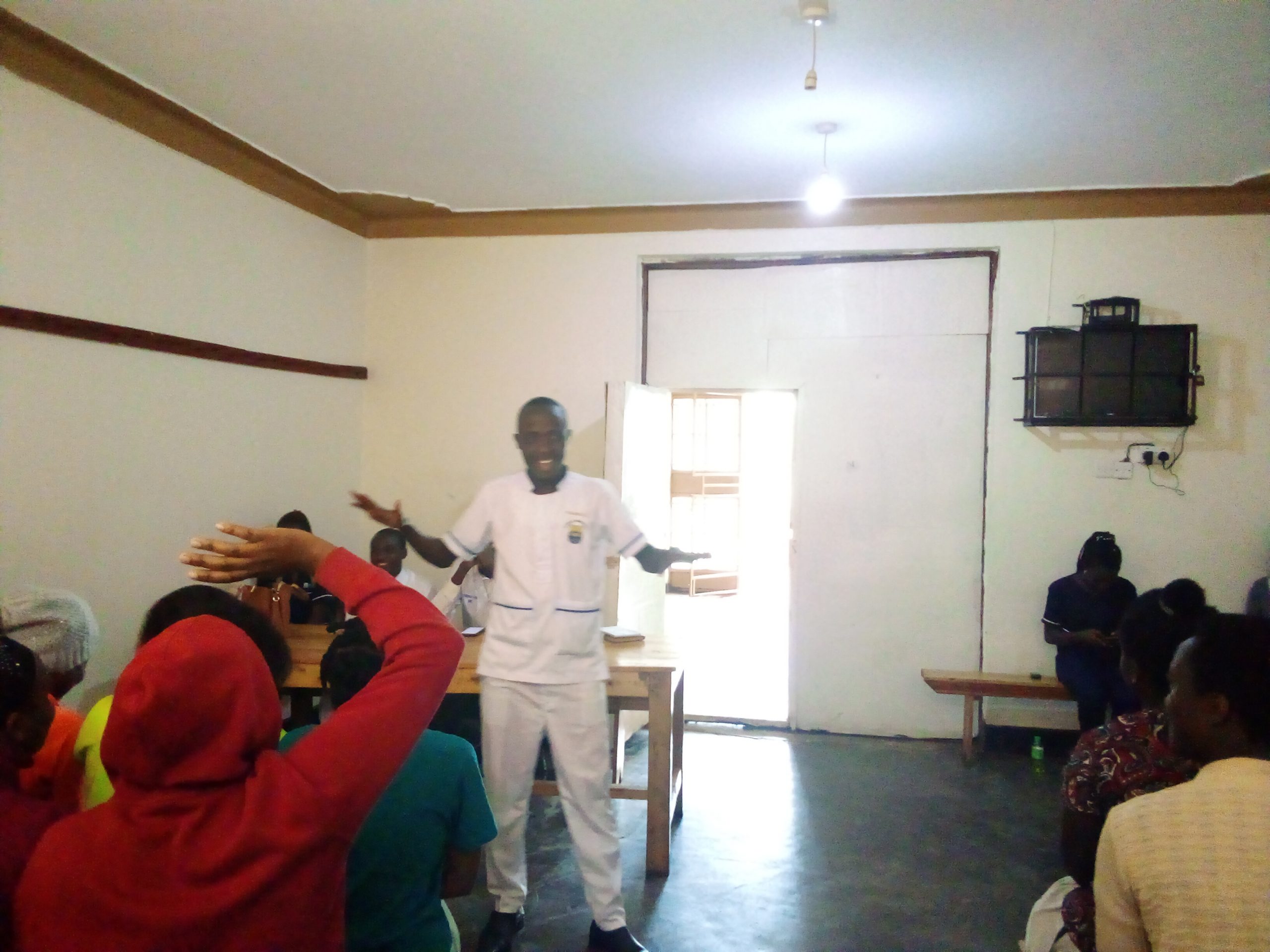 Kyamashaija Christopher, the Legal Advisor of ANSKAB, Deputy Speaker of the Guild Council at Kabale University, and Speaker of the Uganda Bachelors Nursing Students Association, shared his insights on career development. He congratulated the final-year students of Rugarama Nursing School for their dedication and hard work. Mr. Christopher emphasized the importance of understanding the meaning of a career and the role of guidance in pursuing and achieving one's dreams. He discussed the decision-making process that led the students to choose nursing and explored the diverse pathways available in the field. Furthermore, he provided valuable advice on job strategies, such as building a strong curriculum vitae (CV), networking, and gaining practical experience.
Ninyibizi John Bosco, a worker at Kabale Regional Hospital, offered valuable advice to the nursing students. He encouraged them to set targets and view their current education as a foundation for success. Mr. Bosco emphasized the importance of considering their parents' sacrifices and encouraged students to pursue further education beyond the certificate level, as the government increasingly favors diploma holders. He reminded students that success requires dedication, resilience, and a willingness to adapt to the challenges that lie ahead.
Masika Rosha, a third-year bachelor student of nursing sciences at Kabale University and a member of ANSKAB, highlighted the significance of incorporating faith into nursing practice. She encouraged students to seek guidance from God when treating patients and emphasized the importance of connecting with colleagues and sharing job opportunities. In addition, she stressed the importance of discipline, humility, and kindness in the nursing profession.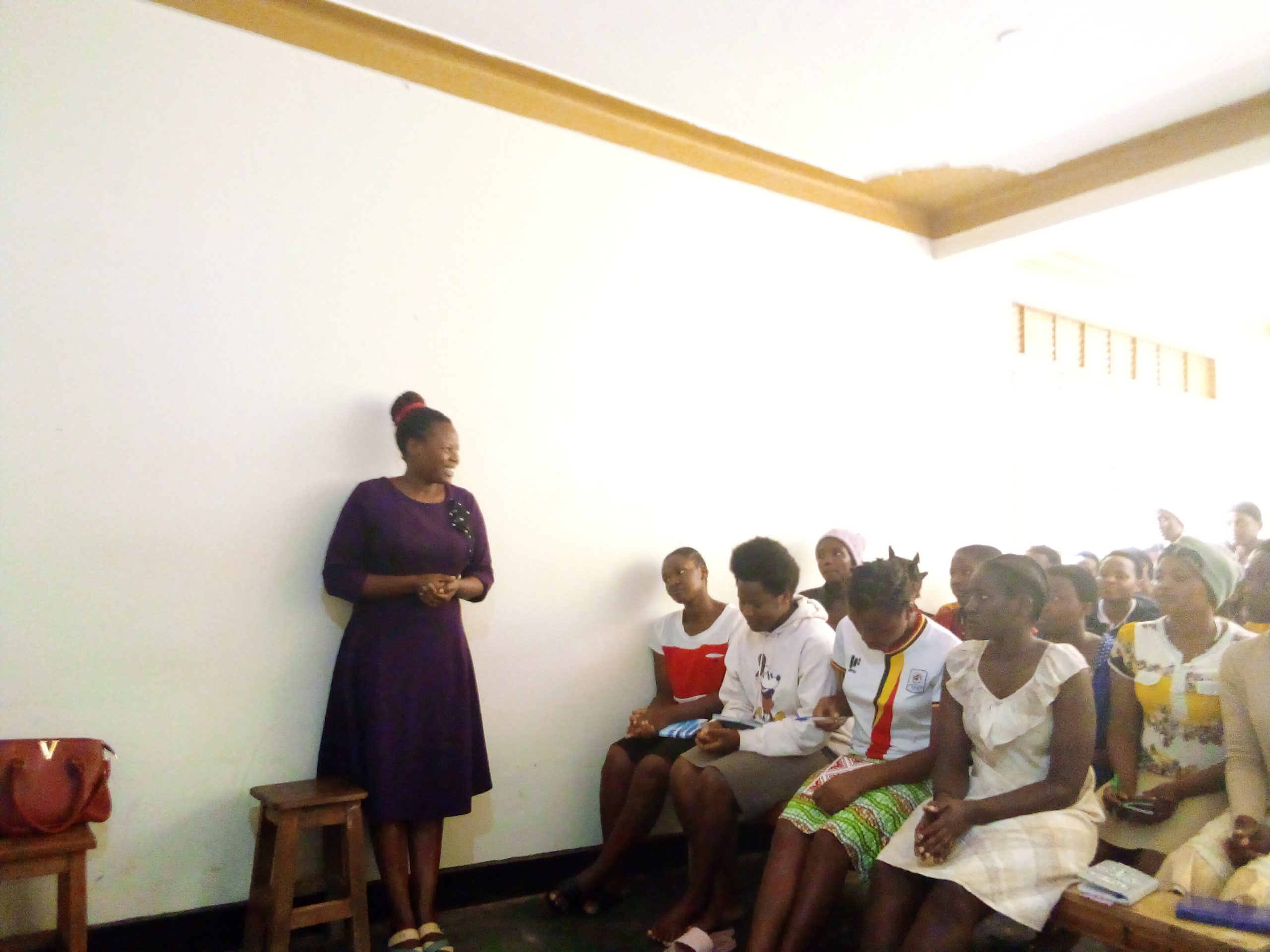 Nyesiga Mukama Roxanah, the Dean of Students at Rugarama School of Nursing, expressed her gratitude to the ANSKAB team for prioritizing their school. She shared her own humble beginnings in a nursing school at the certificate level and emphasized the value of humility and hard work. Dean Roxanah encouraged the students to remain focused, assuring them that their efforts would lead to a bright future. She eagerly welcomed ANSKAB to return for future career guidance sessions.
The outreach program culminated with a heartfelt vote of thanks from Atukunda Praise, a final-year student at Rugarama Nursing School. She expressed deep appreciation for the guidance and support provided by the ANSKAB team, stating that Rugarama was truly blessed to have their presence. Praise urged all students to put into practice the invaluable lessons they have learned during the career guidance sessions.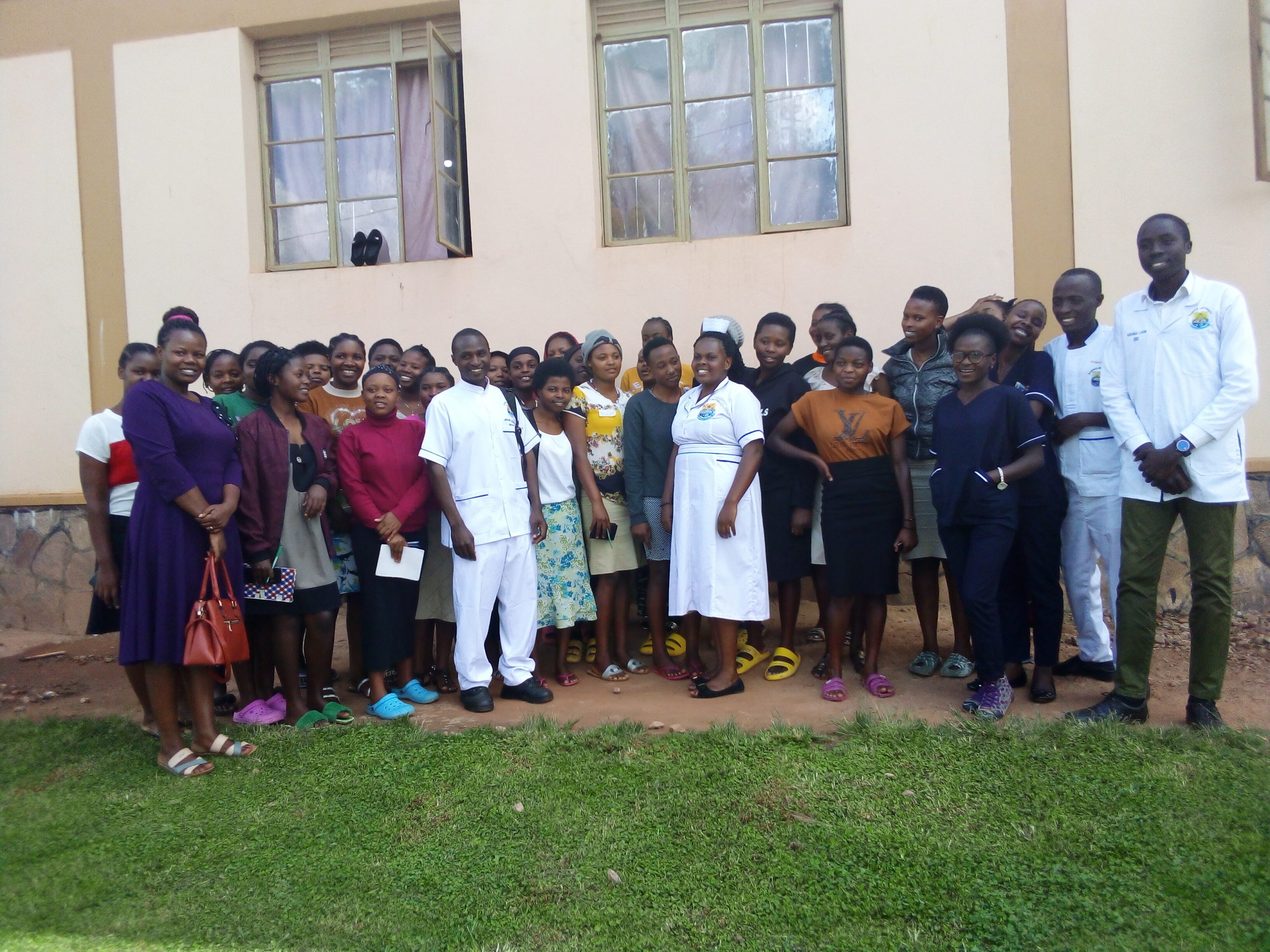 The ANSKAB members extended their gratitude to their Lecturer Mfitumukiza Valence, the Patron of ANSKAB, for his unwavering support and guidance. They also acknowledged  Munezero Tamu JohnBosco, their Head of Department (HOD), for his continuous support and contribution to the growth of the association.
Madam Amito Paula Mary, a fourth-year (Finalist) Bachelor of Nursing student at Kabale University and the founder of the Nursing outreach, expressed her motivation for starting the program. She aimed to foster a sense of community among nurses and extend their support to those in need. She highlighted that the outreach program not only benefited the community but also promoted Kabale University. Madam Mary assured everyone that ANSKAB would continue organizing these impactful outreaches annually.
During the event, the ANSKAB team distributed thoughtful gifts to patients, attendants, and staff members at Rugarama Hospital. Patients received bars of soap, children received sweets, and attendants and staff were provided with soap. These gestures were met with gratitude and appreciation from all those present. One patient expressed her heartfelt thanks, stating that the students had provided her with soap to wash her children's clothes. Another person said that this experience would be unforgettable, and they extended great thanks to Kabale University.
The ANSKAB outreach at Rugarama Hospital not only offered valuable support and guidance to nursing students but also left a lasting impact on patients and the community. The dedication and commitment of the ANSKAB team, combined with the collaboration of the hospital staff, created an inspiring and uplifting atmosphere for all involved.